Due to a lack of kitchen staff,
The Beer Garden is currently closed.
The remaining Beer Garden staff are working hard to re-open as soon as possible.
We look forward to welcoming every back.
We will post updates here.
Do you know someone that is or wants to be a professional cook that would fit with our team?
Let us know.
At Bowling Green, our Golfers have an after-round stop that shouldn't be missed: The Beer Garden. . .
. . .and our Neighbors also enjoy  the casual playful surroundings of the Beer Garden.
No matter how you found us, everyone is welcome–and be sure to check out our Beer Menu!
---
Given what we've all been through, The Beer Garden is great choice for your safe & healthy enjoyment. We've implemented the necessary protocols, you just come and relax.
---
The Beer Garden is open during the Golf Season–Weather Permitting
The Beer Garden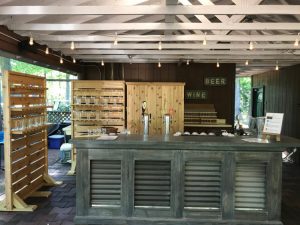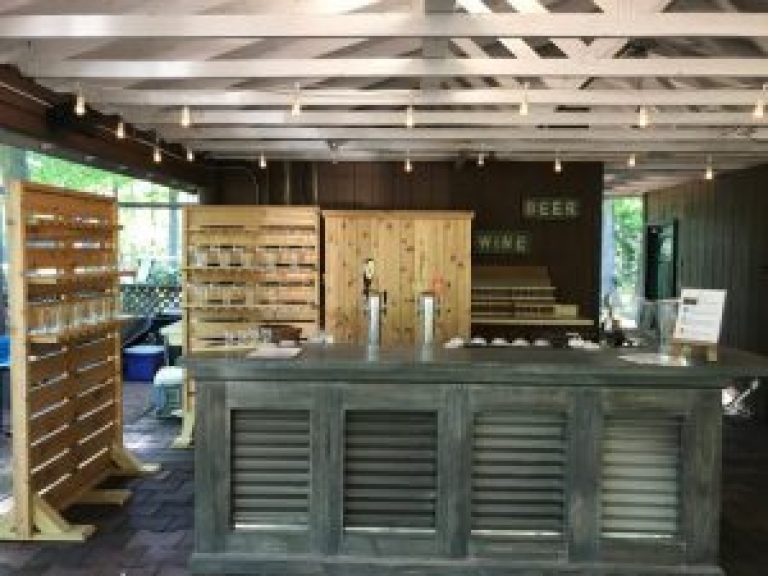 Located in the center of the action in our pavilion, the Beer Garden at Bowling Green provides a relaxing outdoor place to sit and enjoy the game, have a sampler of craft beers, or play a game of bocce, giant jenga, cornhole or Chippo (cornhole with wedges). Have only a couple of minutes after your round, the beer garden is the place for you.
The Beer Garden is Open for the Season.
Call 973.697.8688×2 for reservations.
CLICK HERE for The Beer Garden Menu
CLICK HERE for the current Beer List
As we all get accustomed to the restrictions in place as NJ re-opens, please follow the guidelines below:
Open 7 days: 11a – 9p, weather permitting.
Seating is limited. Reservations Strongly suggested. Call 973.697.8688×2
Reservations are for up to 90 minutes.  Bring a tailgate chair if you wish to stay and listen to music beyond your reservation time.
Some seating is uncovered and we do not have additional covered seating to accommodate during inclement weather.
All members of your party must be present to be seated.
Our setting is unmatched and will provide the space everyone wants to feel comfortable as we all adjust to re-opening. We're doing all we can to keep everyone healthy & safe. Thank you in advance for your cooperation.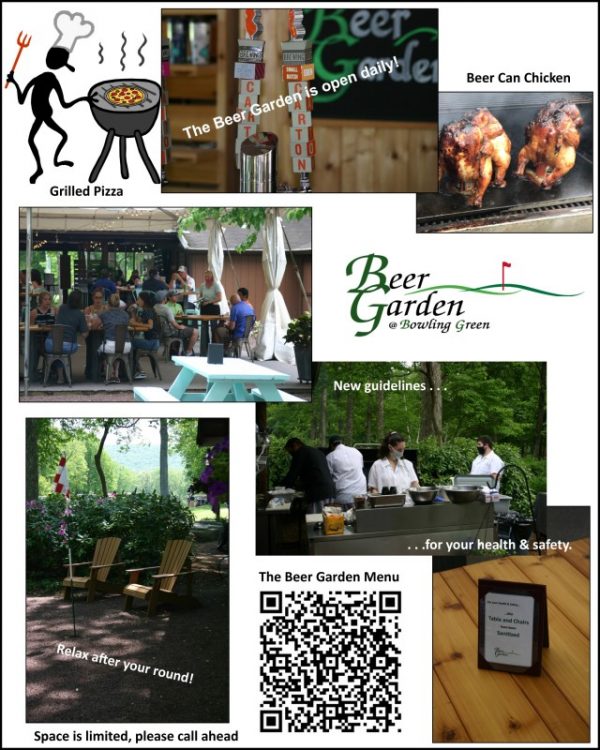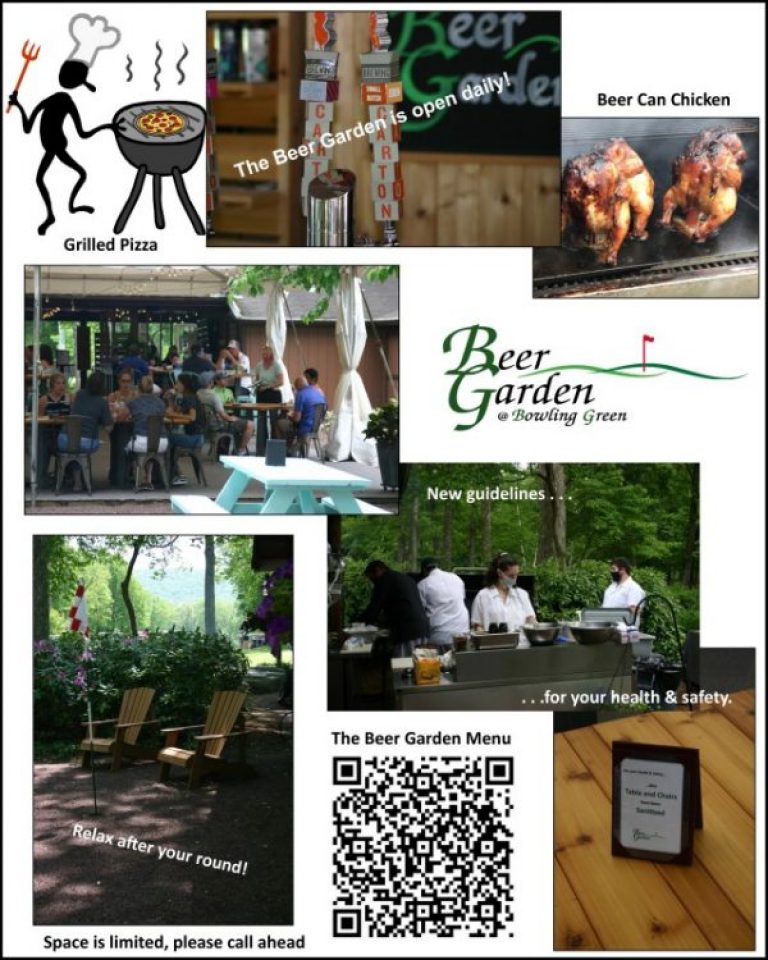 Open for the Season

The Beer Garden Hours
Monday – Thursday
11a to 9p
Friday – Sunday
11a to 9p
---
Live Music: Fridays & Saturdays

Live Music in the Beer Garden, 6 – 9p
(bring a tailgate chair if you want to listen beyond your table reservation time)
May 28

Friday

Fat Parrot

May 29

Saturday

Timepeace

June 4

Friday

Erin McKenna

June 5

Saturday

Timepeace

June 11

Friday

Zeke Carey

June 12

Saturday

The Hendersons

June 18
Friday

Norton Smull Band

June 19

Saturday

Timepeace

June 20
Sunday
Father's Day
Alyssa Goldstein
3 – 6p
June 25

Friday

Will Hoppey

June 26

Saturday

Midlife Crisis

July 2

Friday

TBD

July 3

Saturday

TBD

July 9

Friday

TBD

July 10

Saturday

TBD

The Grill Room's upscale casual style is a Perfect Location for your Private Event
The Grill Room is happy to host special events such rehearsal dinners, anniversary, birthday, shower and family celebrations plus corporate lunches and dinners.  The Grill Room is a stop in the "19th hole' — a classic, time honored tradition at golf clubs. The Grill Room fills the bill stylishly with a warm Cherry accented bar and lounge.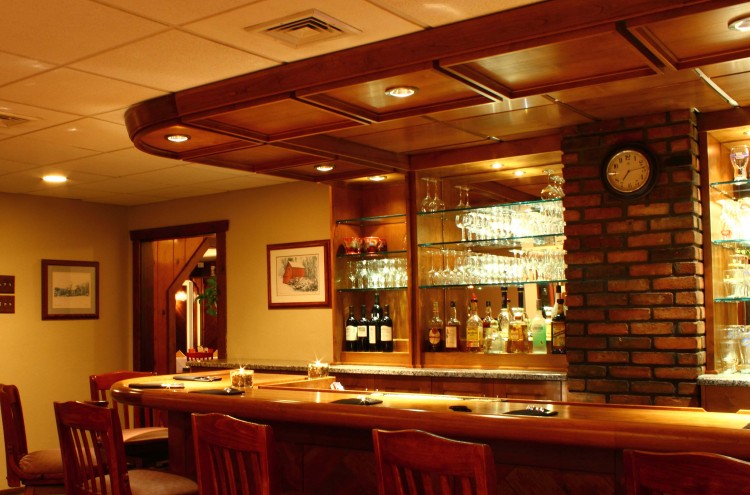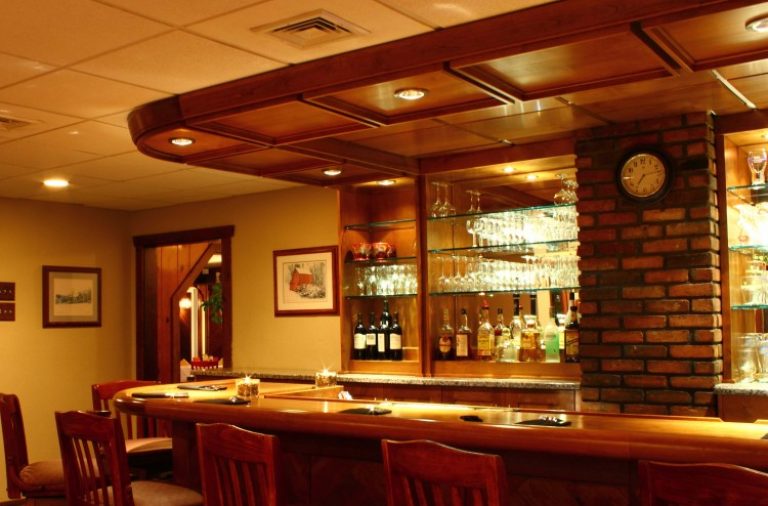 A separate, bright, dining room is perfect for casual dining in a relaxed and welcoming atmosphere with wonderful views of the golf club and tall pines beyond. During the summer, the deck off the dining room is a popular stop as well. Think of the Grill Room as your very own private club dining without the membership.
Start your meal with a cocktail, wine or beer; the Grill Room offers full bar service with a great wine list. Finish your meal with specialty coffees and dessert.